Trigger the right conversations, ask the right questions. Develop Tech Fluency through our keynotes and master-classes to understand how your world is changing and how you connect to abundance.
Most companies are not prepared
of Chief Strategy Officers say new technologies will rapidly change their company's industry
of companies have completed true digital transformation programs
of companies have no programs in place to build the skills of the future
Sources: Accenture, SAP and Deloitte
Challenges to Digital Transformation
A culture of avoiding failure vs experimentation
Traditional siloed-waterfall vs collaborative-agile ways of work
Hippo (Highest Paid Person's Opinion) vs data-driven decision making
Planning using long-term forecasts vs a scientific-iterative approach
Governance for command-and-control vs learning velocity
Prepare for Change
External and internal analysis through cutting-edge research, future-fit benchmarking. Host executive sessions to assess strategic opportunities to prioritize business objectives.
External Analysis
Industry Research
Industry trends and case studies
Competitor analysis
Emerging technologies
Strategic considerations and options
EXCO Future-Fit Workshop 1
Summary of findings
The ROI of transformation
Identify strategic innovation opportunities
Internal Analysis
Future Fit Benchmarking

Digital Maturity Assessment
Game-Changer Index
ExQ Assessment
Change Capability Assessment
EXCO Future-Fit Workshop 2

Summary of benchmark findings
Prioritisation
Assign Roles
Communication Plan
Engineer Change
Future-Fit Transformation Sprint to design the transformation program that will deliver business value. A bespoke execution plan is developed consisting of Future-fit Design Sprints, growth experiments and workshops.
The only way to engineer change an organization is to change how you tackle projects, how you make decisions and how you manage your teams.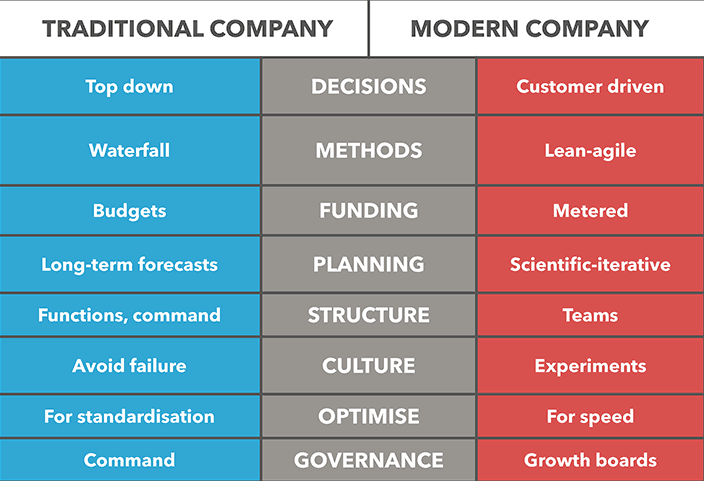 Sustain Change
Changing habits and ways of work requires sustained reinforcement. The two greatest weapons to drive change is increased accountability and secondly, empowering and incentivising people to change.
Change Management
Change management must cascade throughout the organization to be effective using on in-person and digital change management approaches.
Internal and external landscape review. Executive Sessions. Prioritization of strategic opportunities. Sign off on Future Fit Transformation Sprint. Drive accountability through Dashboard. Ongoing digital coaching.
Drivers of Future-Fit Transformation Sprint. Design execution program and change management framework to engage all teams. Use Innovation Accounting Dashboard to focus efforts. Apply collaborate, iterative ways of work.
Empower those closest to the problem to drive execution. Clear metrics to measure progress and success. Continuous upskilling through bite-sized learning and discussions on learning experience platform.
Get everyone informed and empowered to move in the same direction
Innovation Accounting Dashboard
"What gets measured gets managed." – Peter Drucker
An Innovation Accounting Dashboard anchors daily conversations to focus on the right things, provides transparency and drives accountability. Use our Innovation Accounting Dashboard to drive new habits and behaviours.
Some potential metrics to track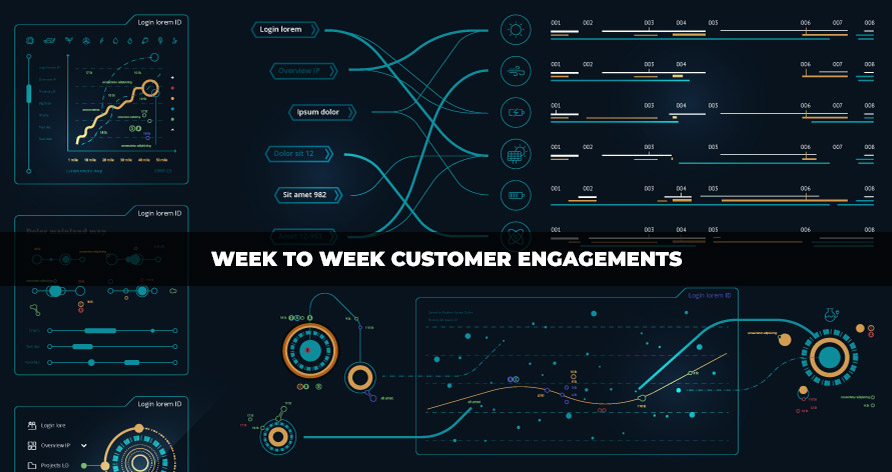 The only way to engineer change an organization is to change how you tackle projects, how you make decisions and how you manage your teams.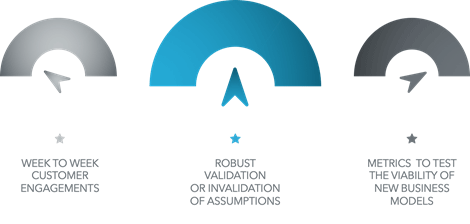 Journey Together
Learn fast so you can move fast. Bite-sized micro-learning engagements provides continuous insights and upskilling to build innovation expertise. Two-way communication ensures the organization is able to listen to internal sentiments.
'If you want to go fast, go alone. If you want to go far, go together. ' – African Proverb